DV Work Aware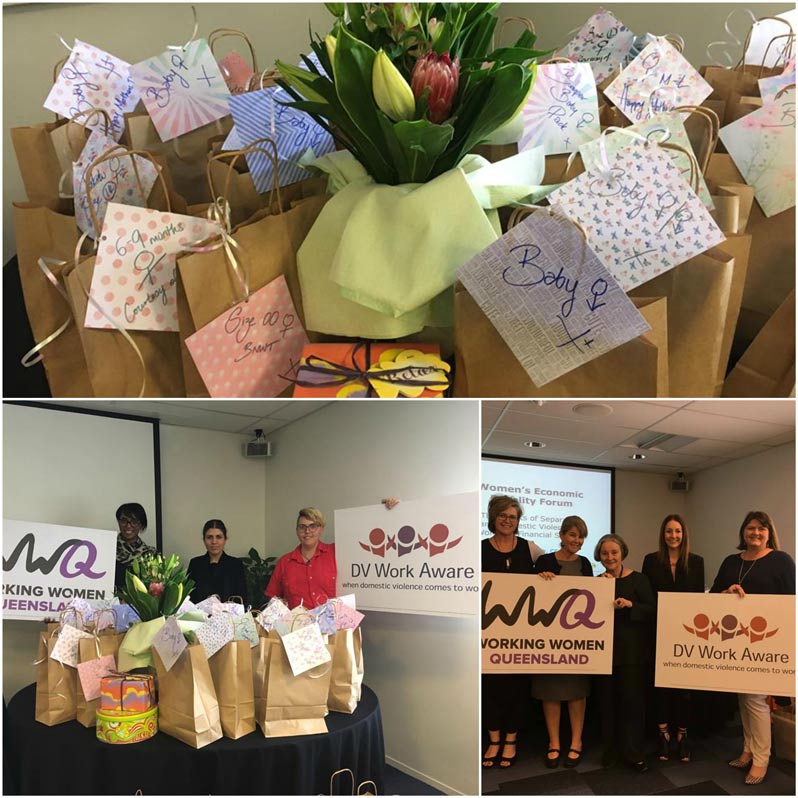 DV Work Aware, funded by the QLD Department of Communities held the first QLD Women?s Economic Equality Forum on 4 May as a key Brisbane event for DV prevention month. Many thanks to our partner organisations in the forum: Economic Security 4 Women, HESTA, Women?s Legal Service Queensland & and AFA Inspire; the community leaders from these organisations who took part and special guest Senator Claire Moore. The agenda addressed obstacles for economic security when facing circumstances of domestic and family violence. A fundraiser was held where participants sponsored care packs to be donated to the Women?s Shelter in time for Mother?s Day.
DV Work Aware assists women throughout Queensland affected by DFV with information, support and referral on all workplace matters as well as working with organisations to implement best practice policy on DV in the workplace.
Stay tuned for the official launch of our DV Work Aware website.
Website: https://www.dvworkaware.org