Mother's Day afternoon tea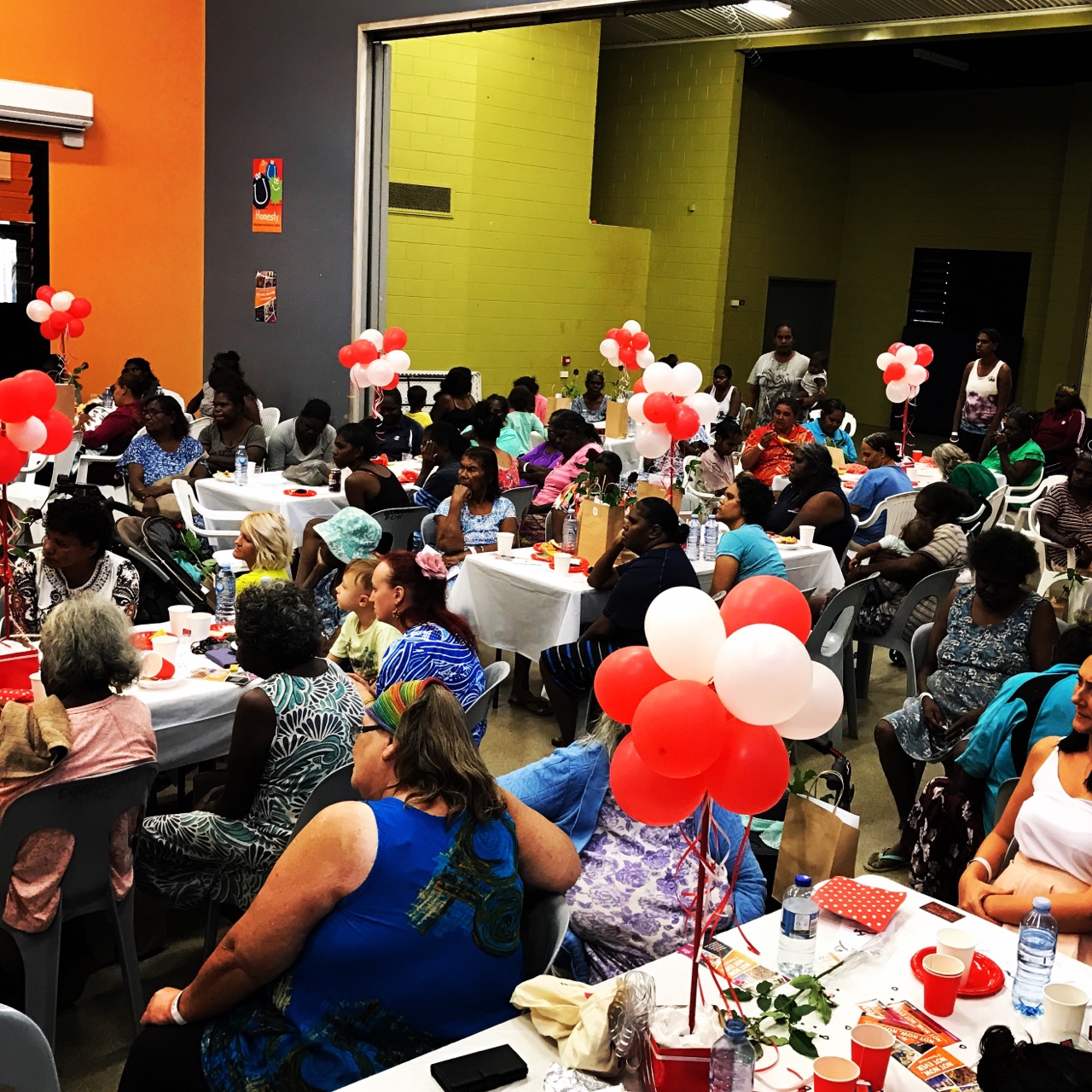 On Sunday 14th May, 110 ladies came together at Doomadgee to enjoy a Mother's Day Afternoon Tea domestic and family violence awareness and support event. QCWA Gregory Branch organised the event, also supported by community service providers, REX Airlines and the Department of Communities, Child Safety and Disability Services.
Family therapist, Mrs Susan Jones, donated her time, travelling from Melbourne to our remote community to present a talk on Courage, Compassion and Connection.
Attendees also heard from representatives from the local school on how domestic and family violence can affect children, a local female police constable spoke about how the local police planned to work with the community to provide a mediation service and step in before things get out of hand, and we also highlighted the various counsellors and services in town that provide support. A card with local and 24Hr support phone numbers was distributed on the day.