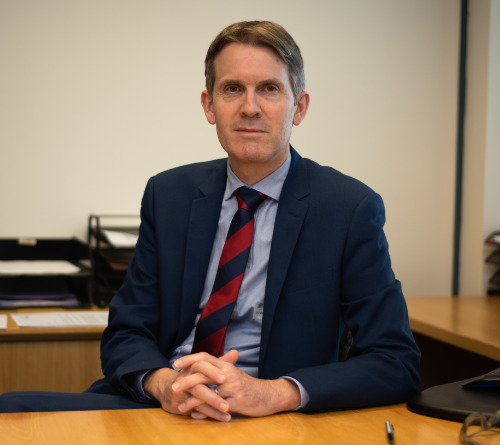 John Chesterman is the Public Advocate for Queensland.
With expertise in human rights, guardianship, supported decision making, powers of attorney and elder abuse, John is well recognised for his advocacy concerning the rights and interests of at-risk Australians, including adults with impaired decision-making ability.
John spent time as a volunteer lawyer at the Fitzroy Legal Service before he joined the Victorian Office of the Public Advocate as a volunteer Community Visitor. He then went on to perform a variety of roles within the Office, including his appointment as the Victorian Deputy Public Advocate in 2018.
John holds degrees in Law and Arts and a PhD. He has worked as an academic, including as a lecturer at the University of Melbourne's School of Social and Political Sciences, and as a researcher at James Cook University's School of Indigenous Australian Studies.
John's books include Civil Rights: How Indigenous Australians won formal equality (UQP) and, as co-author, The politics of human rights in Australia (CUP). His work also encompasses a number of academic papers and book chapters in areas including: government and politics, adult safeguarding, elder abuse, access to justice, and the rights of Aboriginal and Torres Strait Islander Peoples.