Gambling Community Benefit Committee members
The Gambling Community Benefit Committee provides advice about distributing Gambling Community Benefit Fund (GCBF) grants to community organisations. This independent committee includes representatives with relevant experience, knowledge and skills, and also reflects the diversity of the Queensland community.
Chairperson
Georgia Stafford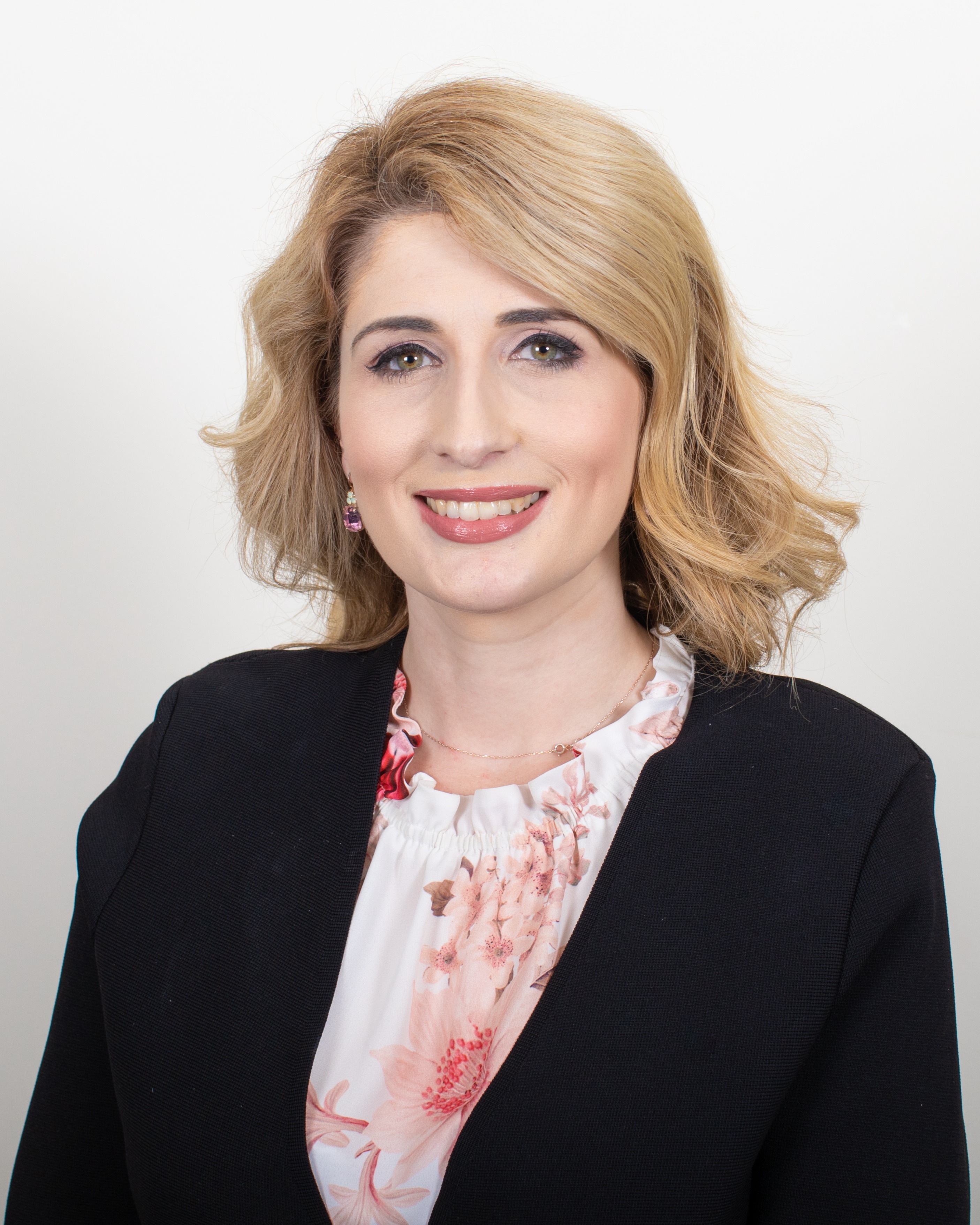 Georgia Stafford has the lead intergovernmental relations role at the Local Government Association of Queensland (LGAQ), advocating on behalf of—and supporting—local government and councils in Queensland. Georgia's role focuses on rural and remote areas in Queensland. Before this, she worked as an associate solicitor in South East Queensland. Georgia has a rural background, having grown up on a property in Millmerran.
Driven by a strong commitment to community service, Georgia has actively contributed her time and energy to various local volunteer organisations. In recognition of her outstanding efforts, she received the Toowoomba Young Citizen of the Year award in 2016.
Currently, Georgia volunteers at Australia's largest charity kitchen, where food is rescued from going to landfill and transformed into nourishing meals for those facing hardship. Her dedication to making a positive impact extends far beyond this role, as she has previously worked and volunteered with diverse organisations throughout her career. Some notable examples include the Downs and South West Queensland Law Association, South Toowoomba Apex Club, and Toowoomba Community Care Transport Inc. Georgia was a co-founder of Toowoomba Young Professionals and a foster carer for the RSPCA.
Georgia has been a committee member of the Gambling Community Benefit Committee since May 2018. Georgia is passionate about supporting Queensland's community organisations.
Committee members
Paige Armstrong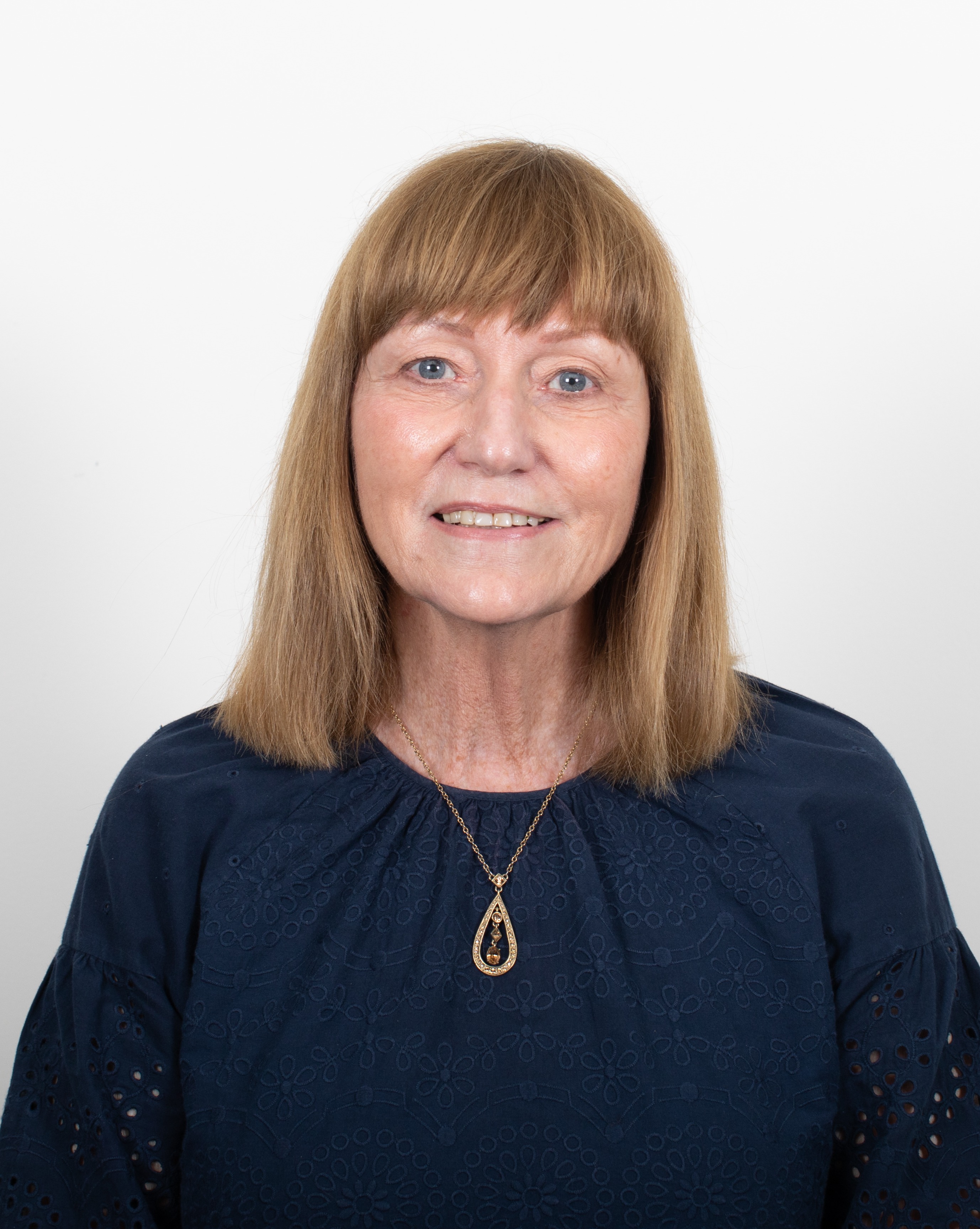 Paige Armstrong has over 25 plus years' senior management experience across a range of government, community and advocacy organisations with extensive experience addressing inequity and disadvantage and promoting the rights, empowerment, and inclusion of marginalised groups, especially people with disability and their families.
Paige has held Chief Executive Officer (CEO) positions with Queenslanders with Disability Network (peak disability body) and Health Consumers Queensland (peak health consumer body) where she led the development and implementation of significant reform initiatives in a transformative, fluid, legislative and policy environment, with the introduction of the National Disability Insurance Scheme and national disability and health reforms. These initiatives have focused upon maximising the ability of people—especially people with disability and complex health conditions—to participate and be fully included within the life of their communities.
Paige has lived experience of family members with disability. This has fueled her passion and expertise around consumer and community engagement and co-design approaches (designing and implementing with the people to benefit from the initiative—the customer) as key to delivering person-centred, quality, accessible and inclusive services and infrastructure within communities.
Lydia Deutscher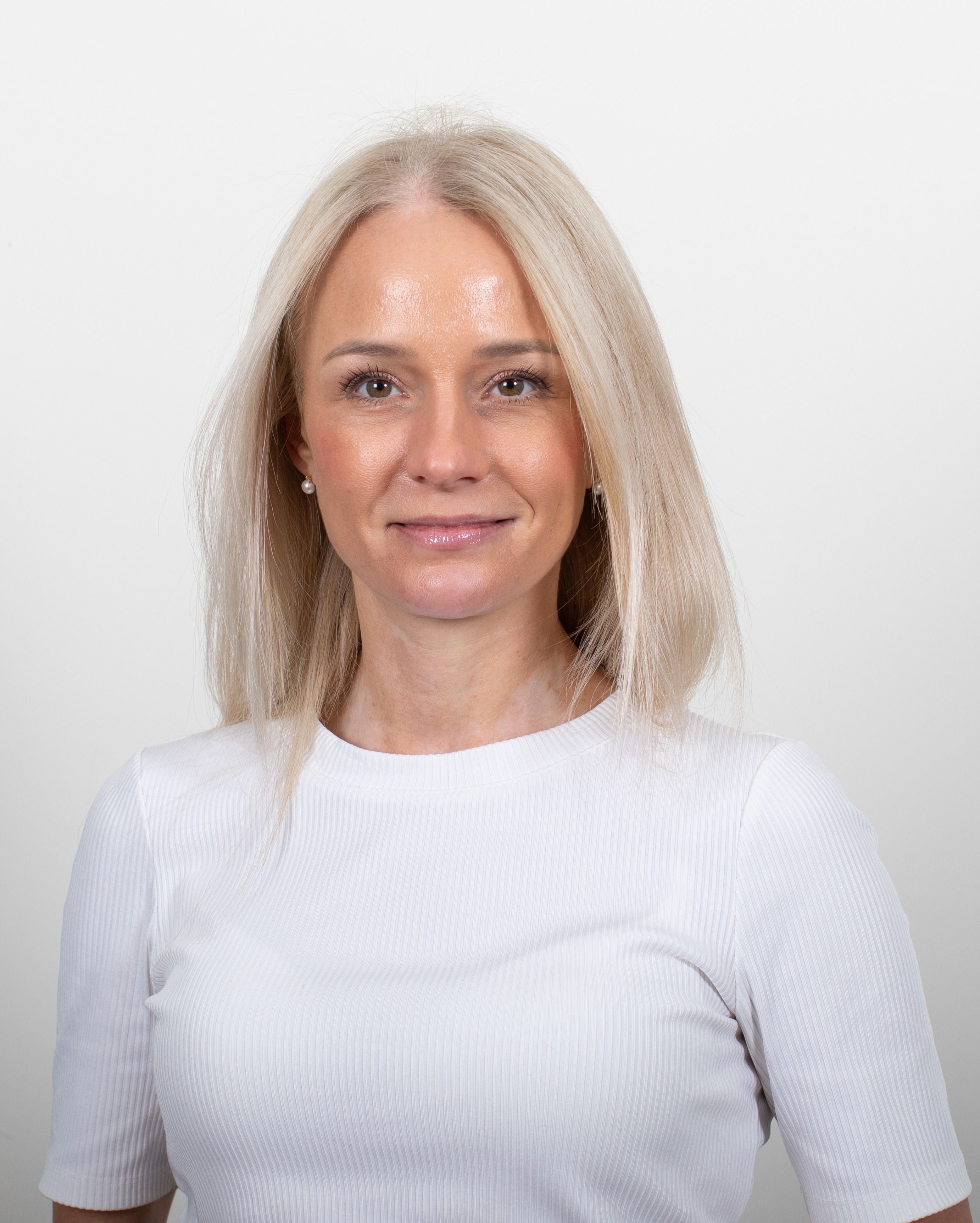 Lydia is the General Manager of Government and Industry Affairs at Tabcorp, an Australian gambling entertainment company. She has been with Tabcorp for 5 years, building collaborative partnerships to shape the industry and impact communities for the better, working with governments in Australia to help ensure racing and sport in Australia remain strong, that small businesses such as pubs and clubs are supported, and that gambling continues to be delivered responsibly in the community.
Lydia has worked in government and public policy for over a decade, working across big and small businesses to develop, analyse, and communicate policy in coordination with industry and government. She is passionate about building trusted relationships to deliver sustained, considered, community-minded outcomes. She is also on the advisory board of the 50-50 Foundation, a charity that provides cost-efficient fundraising solutions to enable charities to focus on delivering outcomes for their causes.
Wynetta Dewis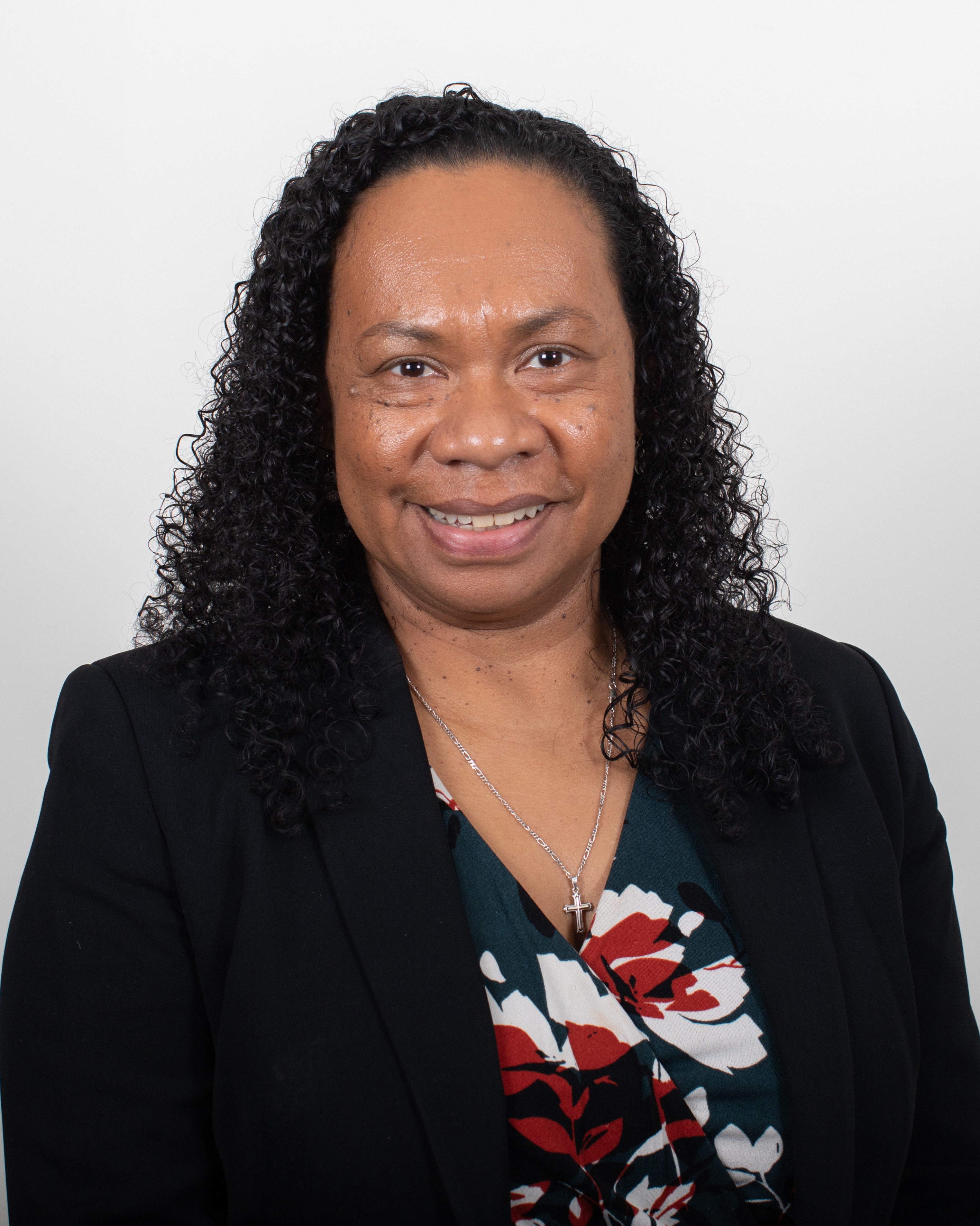 Wynetta Dewis is the CEO of the Queensland Indigenous Family Violence Legal Service (QIFVLS).
Wynetta commenced with QIFVLS in 2011 in the role of Project Officer and, throughout the years, has moved through various positions within the organisation from Community Development Manager to General Manager, progressing to the role of CEO, which she has occupied for the past 3 years.
A proud Torres Strait Islander woman, Wynetta has family connections from Boigu Island and Horn Island in the Torres Straits. Wynetta has over 20 years' experience in management and project management roles.
Wynetta is the Chair of National Family Violence Prevention Legal Services—the national peak body for family violence prevention legal services—of which QIFVLS is a member organisation, chairs Queensland's Aboriginal and Torres Strait Islander Prevention Group established through the Department of Justice and Attorney-General, and is a member of the Queensland Aboriginal and Torres Strait Islander Coalition (QATSIC) and the Joint Council Representative for Queensland on Closing the Gap.
Branka Fejzic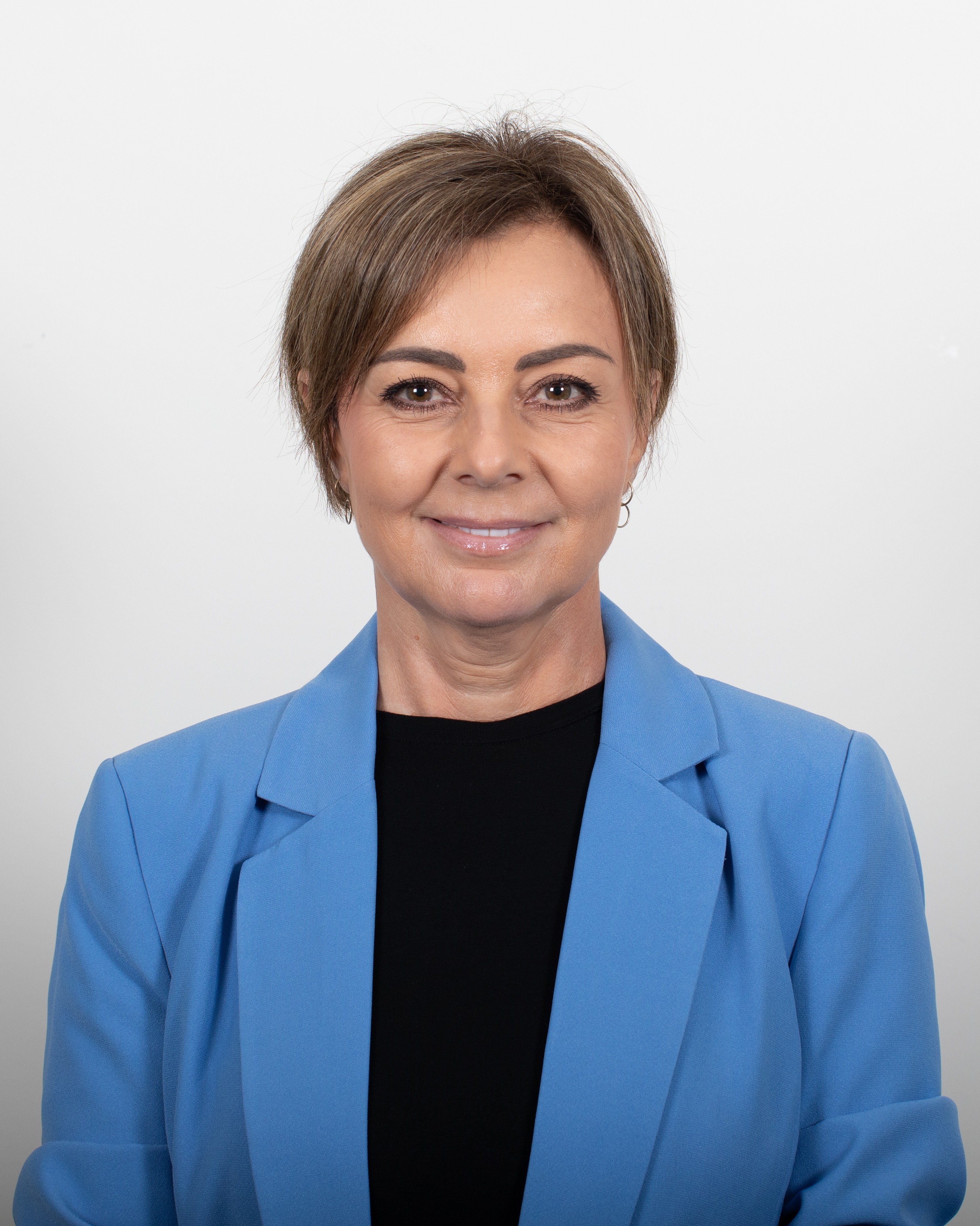 Branka Fejzic (ACCM) has over 25 years' experience in financial management, people management, corporate governance and risk management. She has also over 23 years' experience in the club industry. Branka's current role is General Manager of Sunnybank Community and Sports Club.
Branka has been actively involved in the clubs industry through the Club Managers Association volunteering on the committee for a number of years and currently through Clubs Queensland, serving as a Zone Representative.
Stephen Ferguson
Stephen Ferguson is the CEO of the Australian Hotels Association (AHA), the national voice of Australia's vibrant hotel industry. The AHA is an employer peak body in the hotel and hospitality industry registered under the Fair Work (Registered Organisations) Act 2009.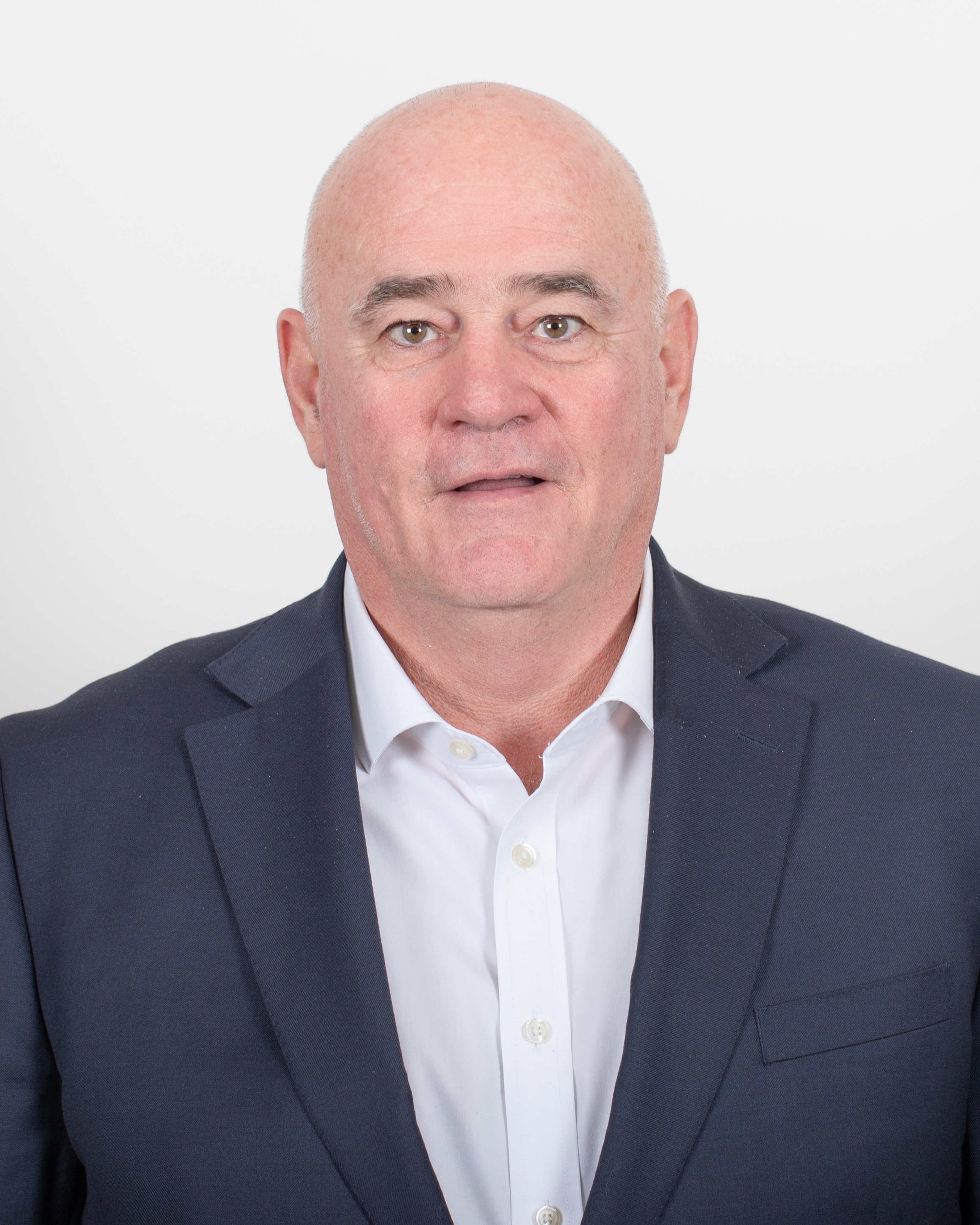 The AHA represents more than 6,000 hotels from country pubs to 5-star accommodation hotels, which provide 270,000 jobs, generate over $12 billion in economic benefit, and support over 50,000 community groups. National areas of responsibility include workplace relations, tourism, preventative health and alcohol policy, taxation and competition policy.
Prior to his role with the AHA, Stephen was CEO of the Brisbane Racing Club, the owner of Doomben and Eagle Farm Racecourses. BRC's core business is thoroughbred horse racing, supported by a diverse portfolio including property development, gaming, hospitality and events.
Stephen holds a Masters of Business Administration, Bachelor of Social Science and is a Graduate Member of the Australian Institute of Company Directors.
Gail Ker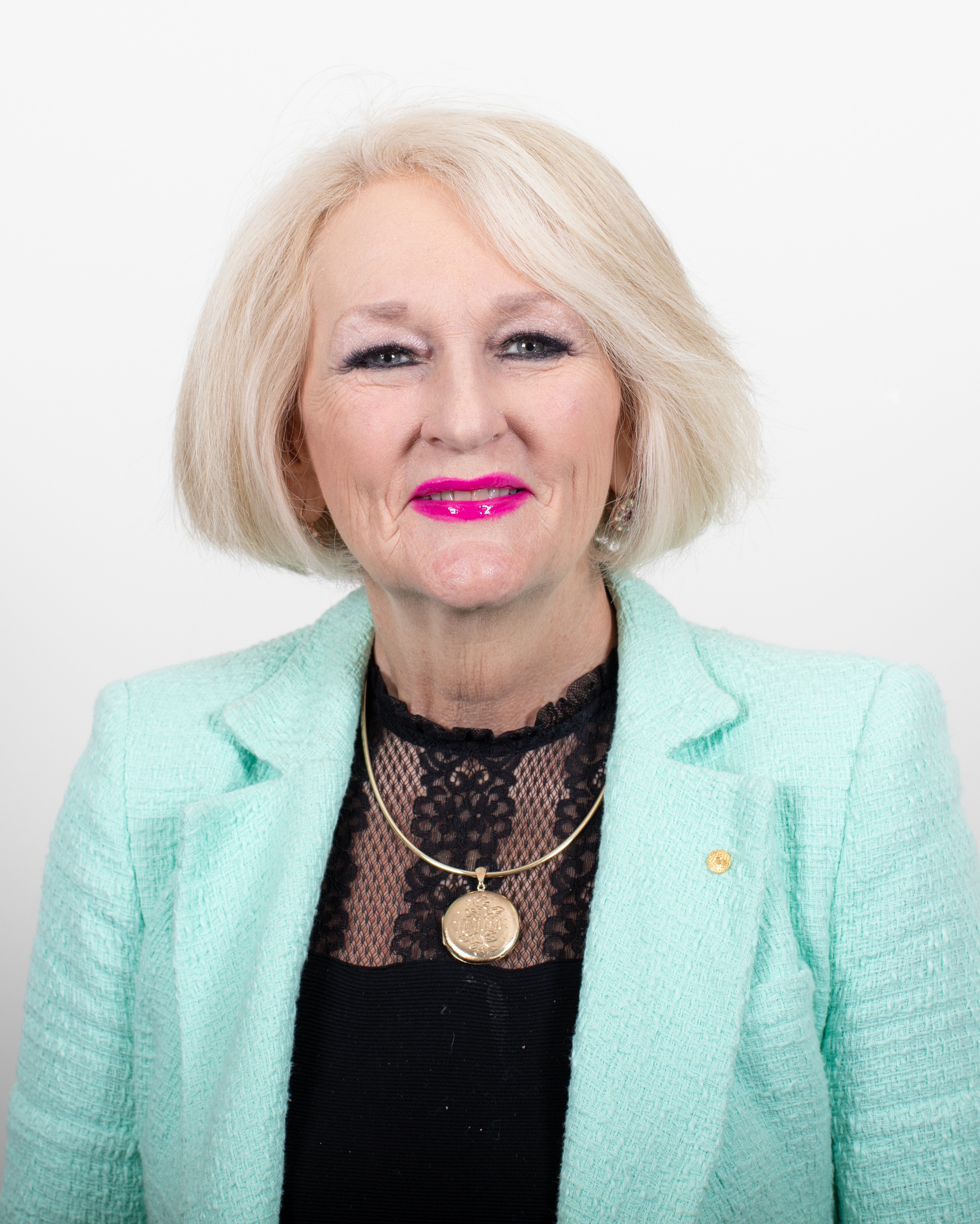 Gail Ker (OAM, DUni) is currently Head of Settlement and Community Capacity Building with the Social Policy Group. Over the past 25 years, Gail has developed vast industry experience and, arguably, unrivalled expertise in the Australian multicultural, humanitarian and community sectors, which has seen her change countless lives for the better. Her often-quoted mantra is 'every client counts'.
An award-winning visionary, Gail was previously the long-serving CEO of Access Community Services Ltd where, with humility, compassion and a tireless work ethic, she led up to 300 staff in pursuit of their organisational vision: to create social, cultural and economic experiences and opportunities that transform the lives of individuals and communities globally.
Renowned for her expertise in innovative service solutions for newly arrived migrants and humanitarian entrants, Gail is a recognised thought leader in needs-based community planning, innovative business models, social cohesion, strategic partnerships, employment pathways, funding opportunities and strategic direction. Under her tutelage and leadership, Access grew from a 1-room youth employment service in Logan City into one of Australia's leading organisations in the provision of settlement, employment, training, youth support, housing and social enterprise services for migrants, refugees, and Australian-born clients.
Informed and working at the cutting edge of policy and sector engagement, Gail's knowledge is actively sought by politicians, industry leaders and research bodies alike, both nationally and internationally. From 2007 to 2014, she attended the UNHCR's annual consultations with non-government organisations (NGOs) in Geneva. Gail has been recognised with multiple honours and holds several prestigious board appointments, including Seqwater Board, the Logan City Charitable Trust, Public Transport Fares Advisory Panel and the Griffith University Logan Campus Advisory Board.
Melinda Mann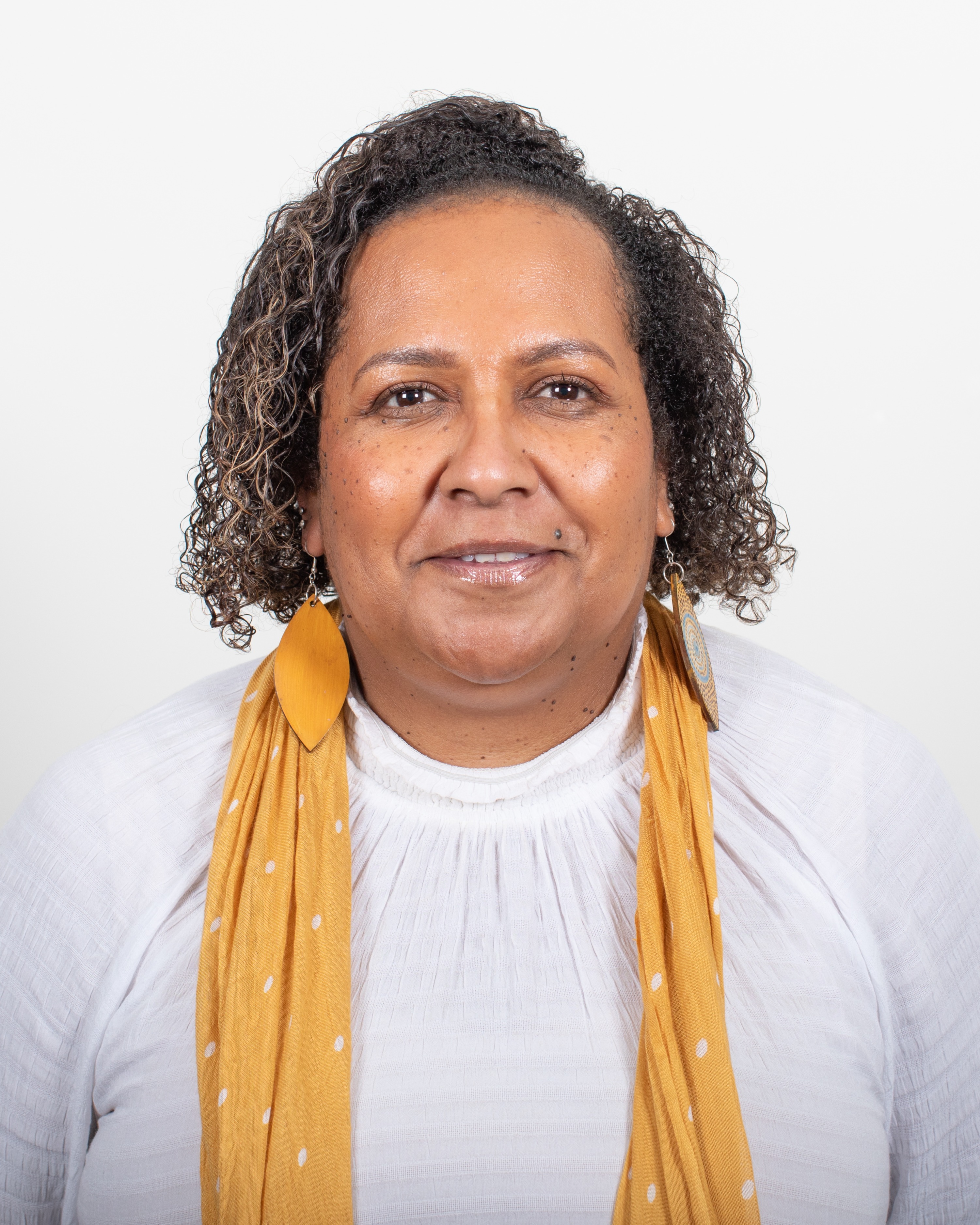 Melinda Mann is a Darumbal and South Sea Islander woman who lives and works on her homelands in Rockhampton. She has over 25 years' experience in education and training. Melinda's scholarship draws from her professional experiences in school, tertiary and community education sectors, her lived experiences in regional and rural towns, and her commitment to nation building to assert First Nations sovereignty.
Melinda's expertise is in First Nations learner-centred designing, from universities to art galleries. She is a member of various advisory groups, including a ministerial appointment to the Queensland Aboriginal and Torres Strait Islander Education and Training Committee.
Amena Reza
Amena is currently the Head of Strategy and Operations for the award-winning architectural design practice Bureau Proberts. Amena's executive career spans over 25 years and has seen her hold roles in both the commercial and not-for-profit sectors, including a partnership in leading Brisbane-based architecture studio ML Design, Chief Financial Officer of CPL (Choice, Passion and Life)—formerly the Cerebral Palsy League of Queensland—and running her own business consultancy, providing strategic and governance advice to a diverse portfolio of clients.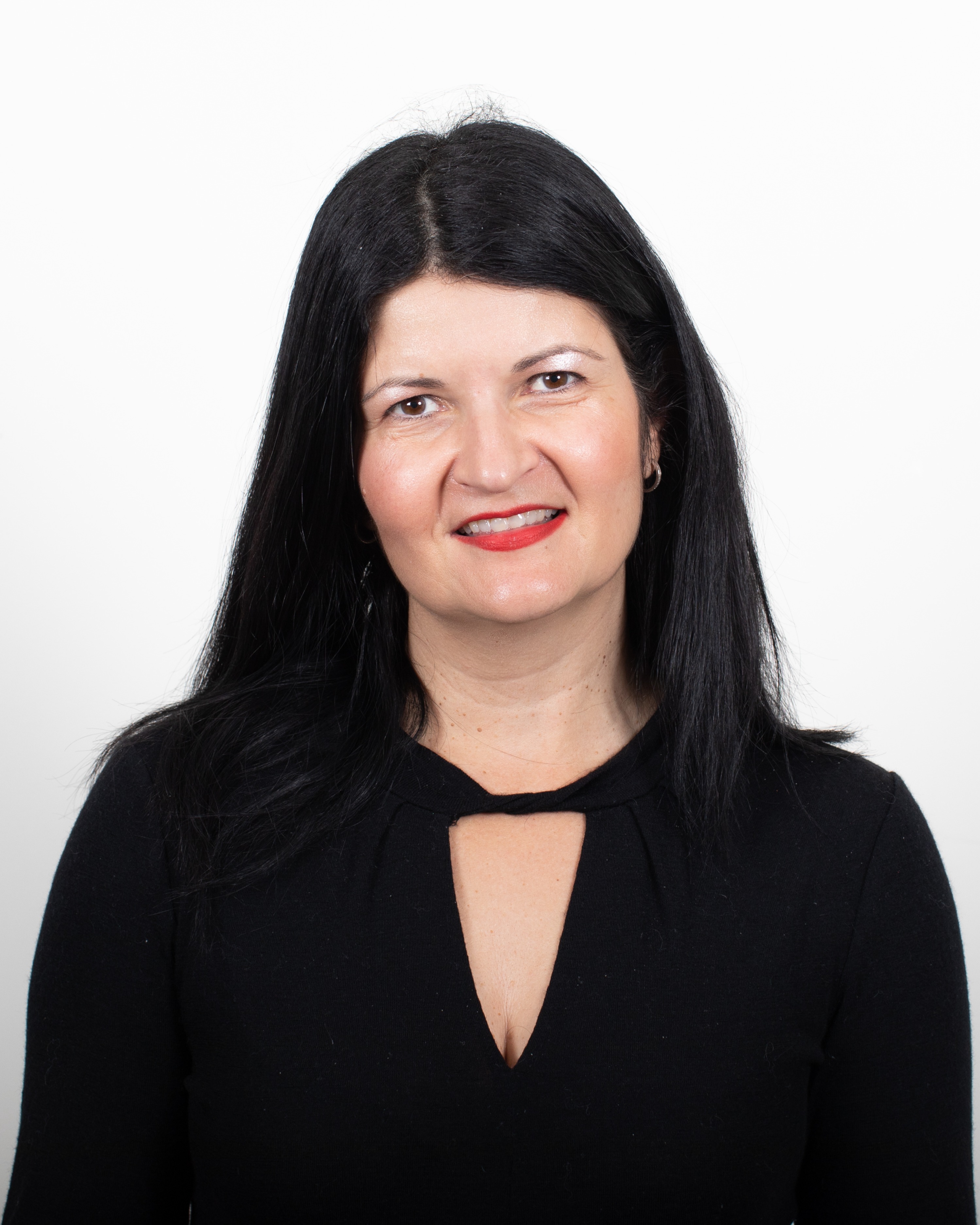 Amena is currently the Deputy Chair of RSPCA Queensland and a member of the Audit and Risk Committee for Mining3, a not-for-profit committed to a more sustainable and innovative mining industry. Amena has a Bachelor of Business Accounting from the Queensland University of Technology, is a Chartered Accountant and Member of the Institute of Chartered Accountants Australia and New Zealand, and is a Graduate Member of the Australian Institute of Company Directors.
Amena has always had an active interest in philanthropy with a particular passion for animal welfare and supporting women to reach their potential no matter what their circumstances. She has been a leader and supporter of a number of not-for-profit and service organisations, including founding the Zonta Club of Brisbane City Heart.
Amena's personal interests are staying fit and participating in fun run and endurance events, giving service and time to various charitable pursuits, and socialising with family and friends.
Floyd Stephens
Floyd Stephens has over 15 years' experience serving the human services sector within both government and community organisations. Throughout this time, he has been involved with high-profile government and community housing initiatives which helped connect people at risk of homelessness to secure, stable housing.
Floyd has experience in frontline service delivery, management, and program management, which together provides him with a thorough understanding of the housing and homelessness sector. He holds a Bachelor of Commerce (Management) and Post Graduate Certificate in Social Science (Housing Policy and Strategy).
Kris Stewart
Kris Stewart is the Chief Executive Officer of QMusic, the statewide representative body for Queensland's music industry. Here, Kris oversees events such as BIGSOUND—Australia's largest music industry event—the Queensland Music Awards, Valley Fiesta, and industry development programs that assist music businesses across our state.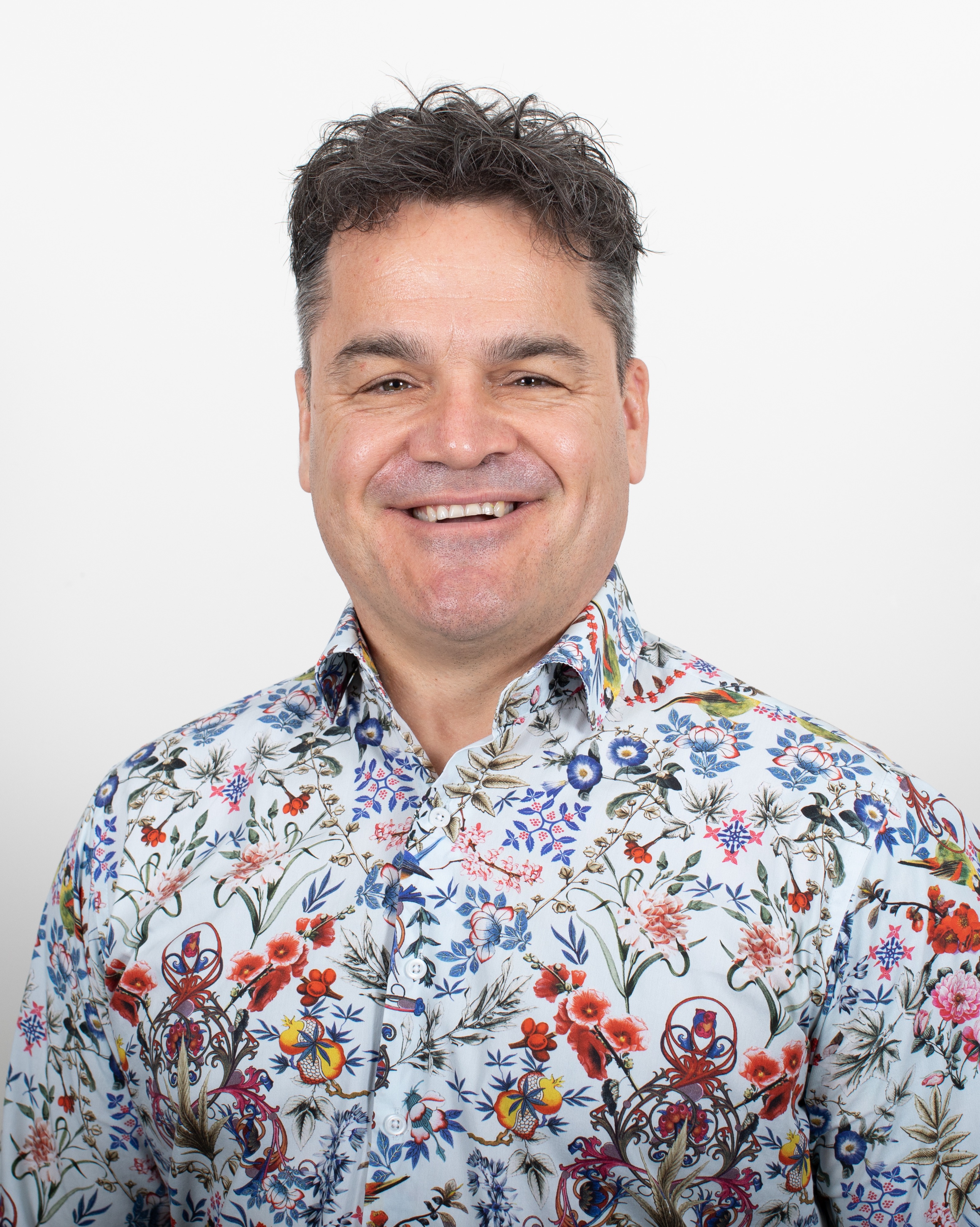 Prior to QMusic, Kris served as Artistic Director of the Brisbane Powerhouse and was the founder of events such as the New York Musical Theatre Festival, The Sydney Fringe Festival, Curiocity Brisbane, the Festival of Voices, and New Musicals Australia.
At the Brisbane Powerhouse, Kris created the Wonderland Festival, IRL Digital Festival, Queensland Cabaret Festival, and MELT Queer Culture Festival, and headed a number of key events including the Brisbane Comedy Festival, the Australian Performing Arts Market, and the World Theatre Festival.
He has produced a musical on Broadway and is an alumnus of the Australia Council Leadership Program, the New York Commercial Theatre Institute, The Lincoln Center Directors Lab, and the West Australian Academy of Performing Arts.
Recipient of the Sir Keith Murdoch Prize for Leadership and Innovation, the Gilbert Spottiswood Churchill Fellowship, Qantas Australian Tourism Award, and the Jujamcyn NYC Theatres Award, Kris was a recent Board Member of PAC Australia, Queensland Conservatorium Advisory Board, and the Stage Queensland Executive Committee, and continues to serve on the Sunshine Coast Arts Advisory Board.
Penny Wilson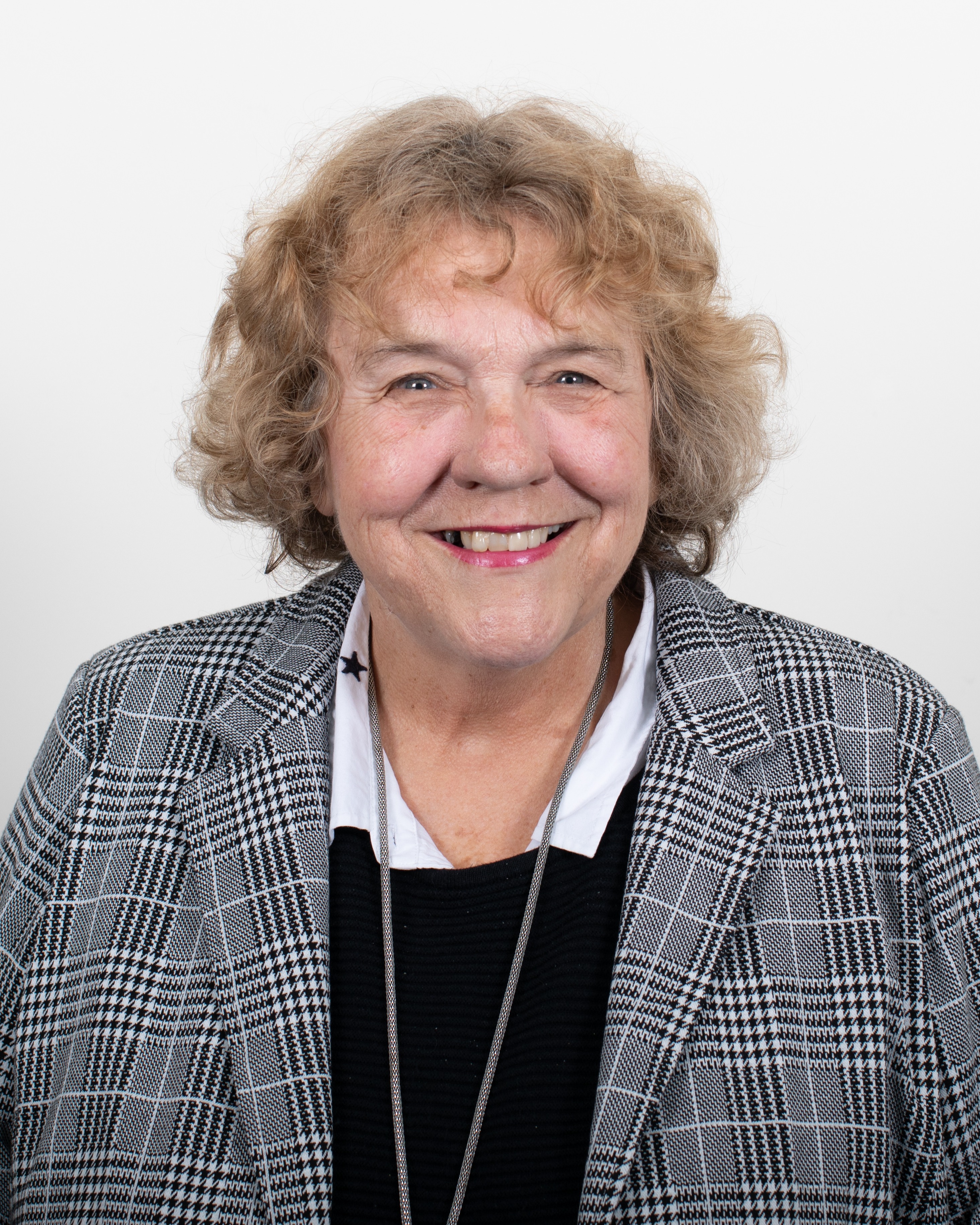 Penny Wilson is the CEO of the RSL and Services Clubs Association, a position she has held for over 12 years.
Prior to that appointment, she held the position of CEO of Clubs Queensland for over 23 years from 1986 to 2010. She has seen the massive growth in the club industry from 1992 and was involved with representing the club industry in negotiations with government to create the Gaming Machine Act 1991 and a massive overhaul of the Liquor Act 1992 around that time.
She was one of the longest serving members of the Responsible Gambling Advisory Committee until she left Clubs Queensland, was on the Club Industry Superannuation Fund Board since its inception, and served on numerous other government committees dealing with liquor and gaming issues that were established over her period at Clubs Queensland. She also served as a board member of a large hospitality training organisation for many years, but that organisation has since closed.
Currently she serves on the Liquor and Gaming Reference Group and a government committee established to develop a Club Compact. She is also the Honorary Secretary of the RAAFA Nambour Branch, a position she has held for 8 years.