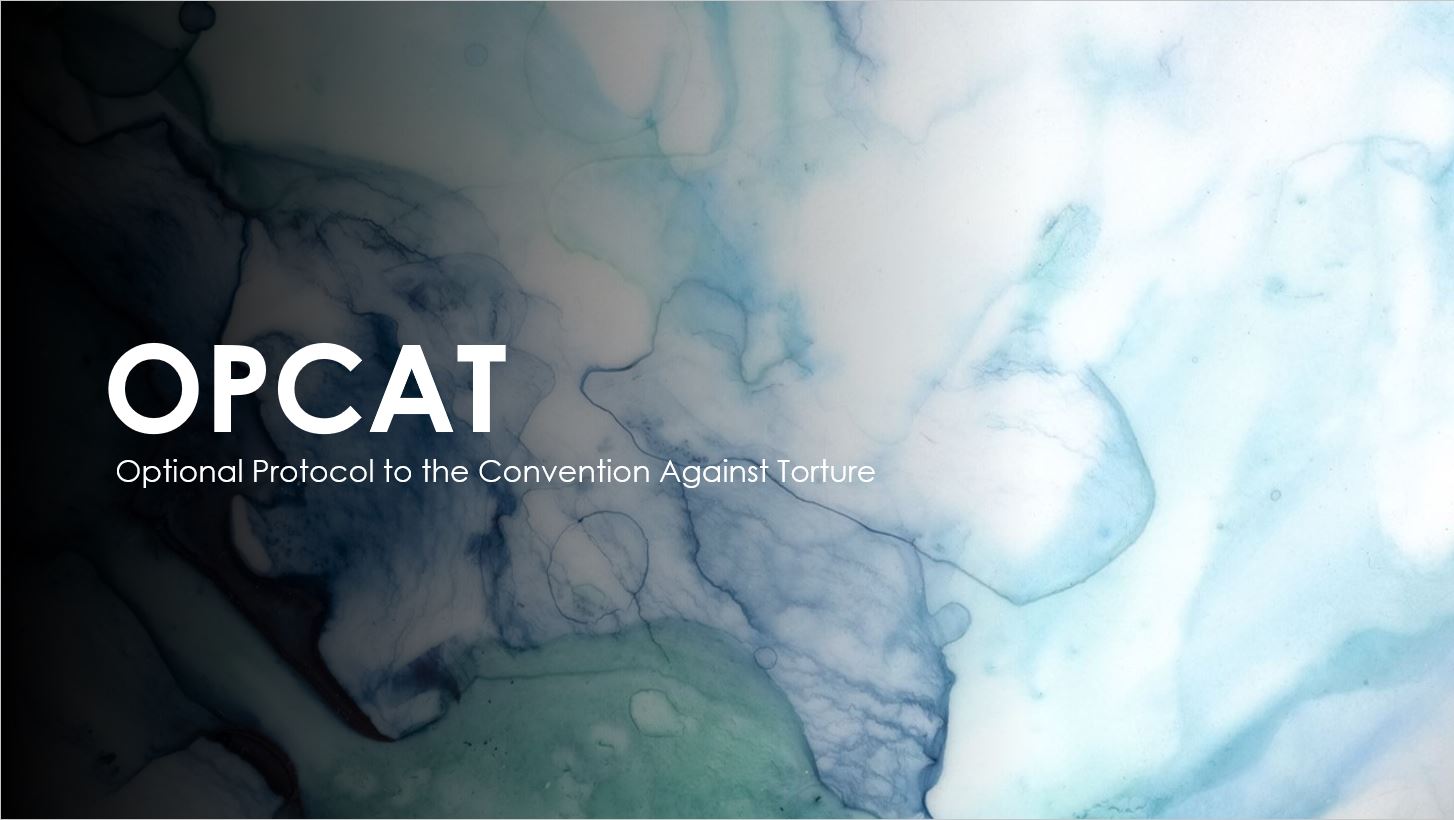 The Optional Protocol to the Convention against Torture and Other Cruel, Inhuman or Degrading Treatment or Punishment (OPCAT) is an international agreement to establish a system of regular visits by independent international and national bodies to places where people are deprived of their liberty, in order to prevent torture and other cruel, inhuman or degrading treatment or punishment.
If you would like to read more about the treaty, click here to go to the United Nations website (opens in new window).
After signing (2009) and then ratifying the agreement (2017), Australia has agreed to:
Establish an independent National Preventive Mechanism (NPM) to conduct monitoring visits of all places of detention and closed environments.
Allow international monitoring visits of places of detention by the United Nations Subcommittee on the Prevention of Torture (SPT).
Queensland is yet to identify the form that its NPM will take.
The Monitoring of Places of Detention (Optional Protocol to the Convention Against Torture) Act 2022 was passed by the Queensland Parliament in May 2023. The purpose of this Act is to facilitate visits by the United Nations Subcommittee to places of detention in Queensland.
In May 2023, the Public Advocate co-authored an article with Bronwyn Naylor, a Professor of Law at RMIT University, titled Complying with OPCAT in social care settings. This article further explores how a 'place of detention' will be defined, and how such places should be monitored. Please click here to read the article (opens in new window).
In December 2022, the Public Advocate made a submission to the parliament's Legal Affairs and Safety Committee regarding this legislation. He holds concerns that it does not identify as places of detention those settings where the use of restrictive practices amounts, in effect, to detention (such as in some disability and aged care accommodation settings). You can read his submission here (PDF, 120.2 KB).
The Queensland OPCAT Forum
In December 2022, the Public Advocate co-hosted the Queensland OPCAT Forum along with the Queensland Human Rights Commission (QHRC) and Queensland Advocacy for Inclusion (QAI). This forum brought together stakeholders from government and civil society to discuss implementation of the protocol throughout Queensland.